Coinsence.org: The First Tunisian Project to Receive Ethereum from The New UNICEF Cryptocurrency Fund.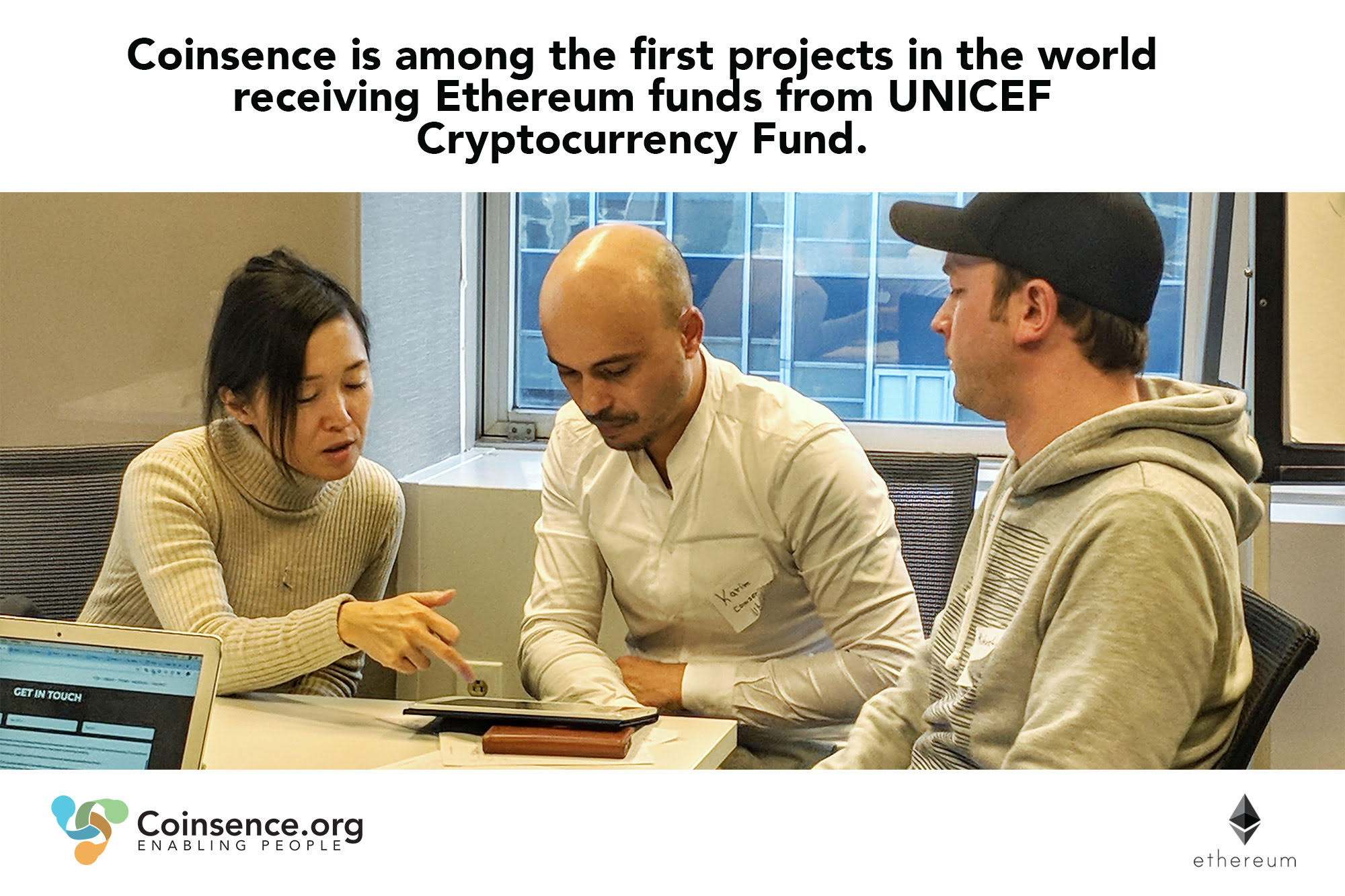 Press release. Tunisia, on 10/10/2019,
Coinsence is one of three projects in the world selected to receive Ethereum funds from the new established UNICEF Cryptocurrency Fund. This Cryptocurrency Fund aims to support open-source technologies such as Blockchain to help children and youth around the world to enjoy a better life.
Coinsence.org, a Blockchain-based platform for a decentral collaboration and a global network for change-makers whose mission is to create a visible, tangible, and positive change that can benefit the Tunisian society. Coinsence, will use the Eth fund to mobilize the open-source community in order to contribute to the Coinsence ecosystem.
" This is a thrilling opportunity not only for Coinsence but also for every Tunisian tech enthusiast! As we deeply believe that open-source technologies like ours can enable collaboration value creation and exchange and offering full flexibility and ensuring data integrity and citizen autonomy." said Coinsence Senior Project Manager, Nesrine Aouinti.
UNICEF has announced, on October 8th,2019, its new Cryptocurrency Fund This Cryptocurrency Fund will receive contributions from the Ethereum Foundation, a non-profit foundation that strives to establish a more globally accessible, open and trustworthy Internet, and bestowed in the same cryptocurrency. In this scope, Coinsence will be receiving the initial donations focusing on the area of community tokens and engagement.
About Coinsence:
Coinsence is a Blockchain-based collaboration platform and change-maker network. The platform enables citizens to fund projects, reward contributions and share resources and social coins. Coinsence.org offers individuals, organizations, and enterprises the essential tools needed to mobilize citizens around social matters and to collectively collaborate on sustainable initiatives.